Get Ready for Spring Cleaning by Power Washing Your Home or Business!
As the days grow longer and the spring season begins, it is time to start thinking about sprucing up your home or business for the warmer months. Power washing can be an effective solution for clearing away dirt, grime, and mildew build-up on surfaces outside of your property. Not only that, power washing will provide a much-needed boost to your curb appeal – making you ready to impress visitors with its beauty! This blog post explores why homeowners and businesses should consider power washing your home or business this spring to maximize aesthetics while also maintaining their value. Let's get started by discussing what exactly power washing is and its various benefits.
What is Power Washing and How Does it Help My Home or Business Look Better
Power washing, also known as pressure washing, is a highly effective cleaning method that utilizes high-pressure water to remove dirt, grime, and other buildup from surfaces. This method is ideal for a wide range of applications, whether for your home or business. It can help clean your home's siding, driveway, deck, sidewalks, and more. It can also be used to clean the exterior of buildings, parking lots, and other commercial spaces. Power washing is not only effective at removing stubborn stains and grime, but it can also improve the overall appearance of your property. 
Benefits of Power Washing Your Home or Business
Maintaining the appearance and lifespan of your home or business is crucial, and one way to achieve this is through power washing. Power washing, also known as pressure washing, is a high-pressure cleaning method that effectively removes dirt, grime, and other stubborn stains on any surface. The benefits of power washing are endless, from enhancing the curb appeal of your property to preventing damage caused by dirt buildup. Moreover, power washing can save you time and money in the long run by avoiding costly repairs or replacements. Trusting a professional power washing service will guarantee you a clean, pristine property that looks brand new.
Different Steps Involved in Power Washing a Home or Business
Power washing a home or business is an essential step in maintaining the cleanliness and curb appeal of the property. The process involves several steps that professionals should follow to ensure the best results. First, the technician must assess the property's exterior to determine the type of surface and the appropriate equipment to use. Next, the technician needs to prepare the area by covering nearby plants and furniture. After that, they apply a detergent to loosen the dirt and grime, followed by high-pressure water to clean the surface thoroughly. Finally, the technician should rinse the area to remove any remaining residue, and the property will be clean, fresh, and restored to its original condition.
Tips for Safely Power Washing Your Home or Business 
Power washing is a great way to clean the exterior of your home or business, but safety should always come first. Before starting any pressure washing job, make sure to wear proper safety gear, including eye protection and non-slip shoes. Additionally, be sure to use the appropriate pressure setting for the surface you're cleaning to avoid damage. It's also important to pay attention to your surroundings and any potential hazards, such as electrical wires or nearby objects that could be damaged by the force of the water. By following these tips, you can safely and effectively clean your property with a power washer.
The Best Tools for Power Washing Your Home or Business
As a professional Washer, you know that maintaining the exterior of your home or business is just as important as the interior. Power washing is a great way to keep your property looking clean and pristine, but it's important to have the right tools for the job. The best tools for power washing your home or business include a pressure washer, wand, nozzle, detergent, and safety gear. These high-quality tools will not only make your job easier, but will also ensure that your property is cleaned efficiently and effectively. You can trust that with the proper tools and equipment, you will achieve amazing results and keep your property looking its very best.
In conclusion, naming the right power washing tools and knowing the processes of power washing can help you keep your home or business looking pristine. Power washing is just one way to boost curb appeal, but it's an important task that can be done safely with the right knowledge and preparation. It's a unique venture that all homeowners should consider for keeping their homes safe from rot and decay.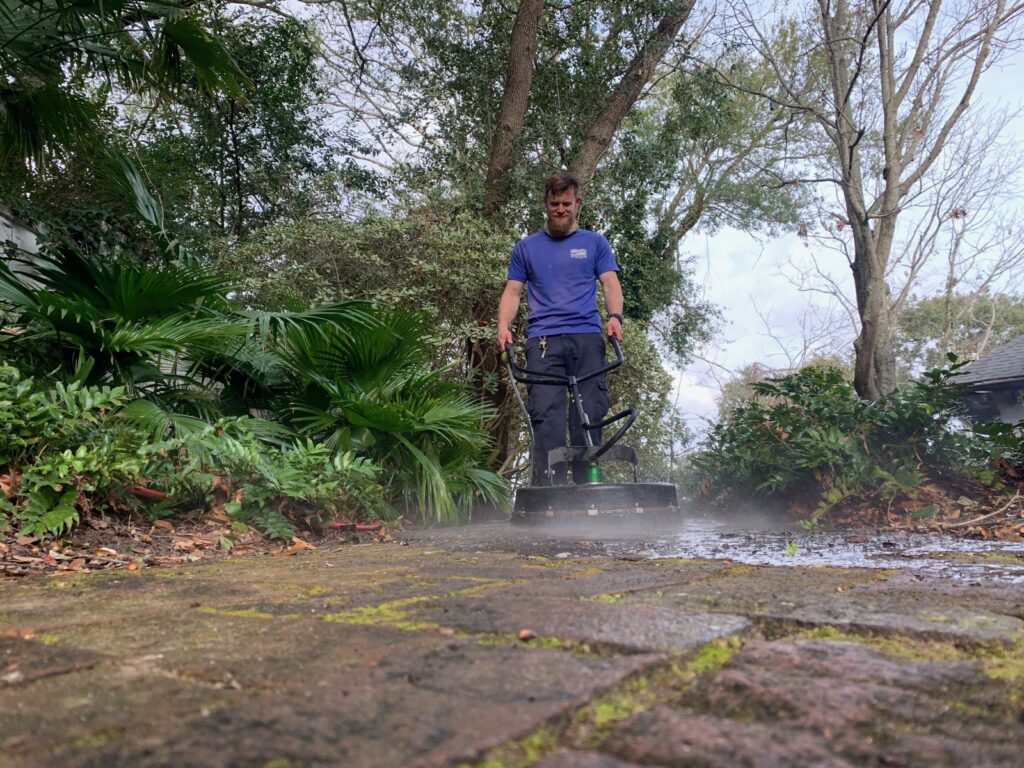 Ambassador Window Cleaning & Maintenance
https://www.google.com/maps?cid=5684033418591054784
2245 Ashley Crossing Dr #101, Charleston, SC 29414, United States
(843) 766-6890
https://awc.cc/