GUTTER CLEANING SERVICE – CHARLESTON, SC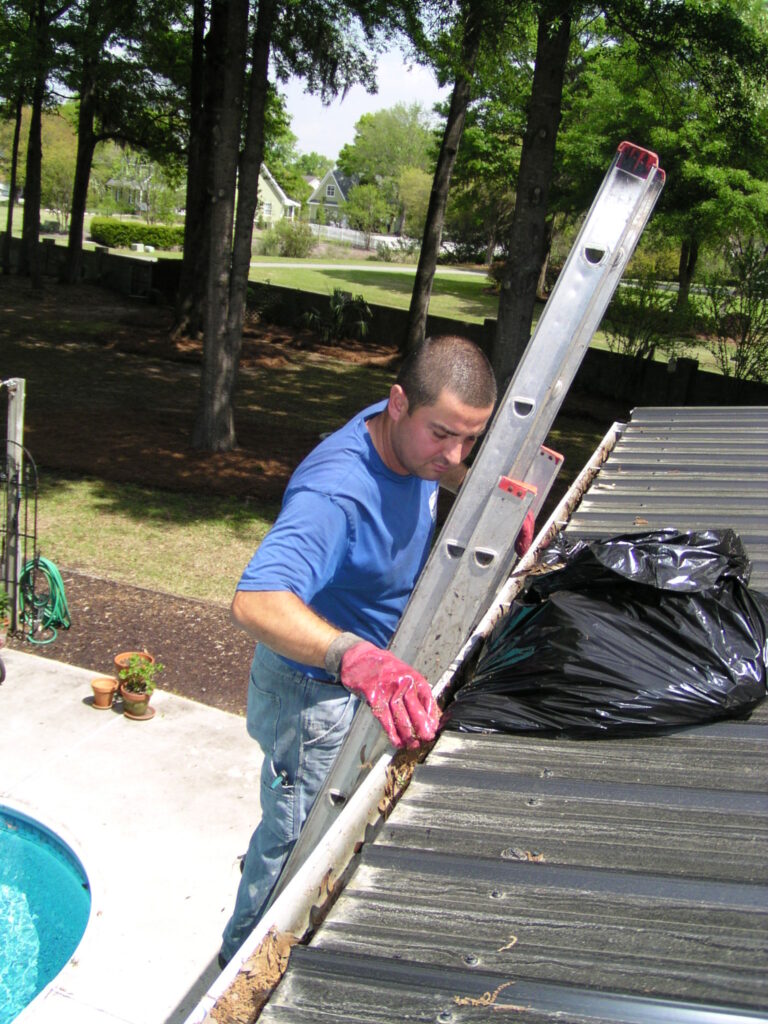 Charleston Gutter Cleaning Service
If you have gutters that need to be cleaned, look no further. AWC is the leading gutter cleaning company serving the Charleston, SC area. We will clean any gutter regardless of how high it is mounted. We do not consider the job done until all your gutters are cleaned and downspouts are cleared. Give us a call for a free estimate. We also offer the installation of gutter screens. These screens will keep debris from collecting in you gutters and add value to your home.
Our employees are employees—not sub-contractors. We hire only the best so that we can all have peace of mind. We are fully insured, which means we have both liability insurance and workers' compensation insurance.
We offer free estimates and are happy to provide written referrals from customers that have used our service. Please call or e-mail us with any questions you have. We are happy to help any way we can. We are all about forming long term relationships that last a lifetime.

Click the Gutterglove logo to see our gutter protection service!
Featured Projects
Lately we've been doing many gutter cleaning jobs in Charleston. There are a few good reasons to keep your gutters cleaned other than aesthetics. One is that when gutters get clogged up they hold water, and when you have standing water, you have a perfect nesting ground for those pesky mosquitoes. Also, sometimes when gutters overflow, the water can find its way into the house and that can be a very big problem. Another issue that full gutters can cause is when they get so heavy that they start sagging and can become disconnected and damaged. If you need your gutters cleaned, just call us for a free estimate. It's less expensive than you might think. We're keeping Charleston gutters clean one job at a time!