Ways To Lower Pressure Washing Prices & Rates
Looking for ways to reduce pressure washing prices & rates? Look no further! In this blog post, we'll explore some of the best ways to get discounts on your next pressure washing bill. Whether you're a first-time customer or a seasoned pro, these tips will help you get the best deal possible. So let's get started!
Shop around for pressure washing services – get quotes from multiple companies before making a decision
Looking for pressure washing services on a budget? Shopping around and getting a few quotes from different companies is the number one way to save money when it comes to finding these services. Sites like Yelp, Google Reviews, and HomeAdvisor are great places to start your search. Don't settle for just one quote; compare each company's prices and services offered to make sure you're getting the best bang for your buck! Trust us- taking the time to shop around can really lighten your pocket, figuratively and literally!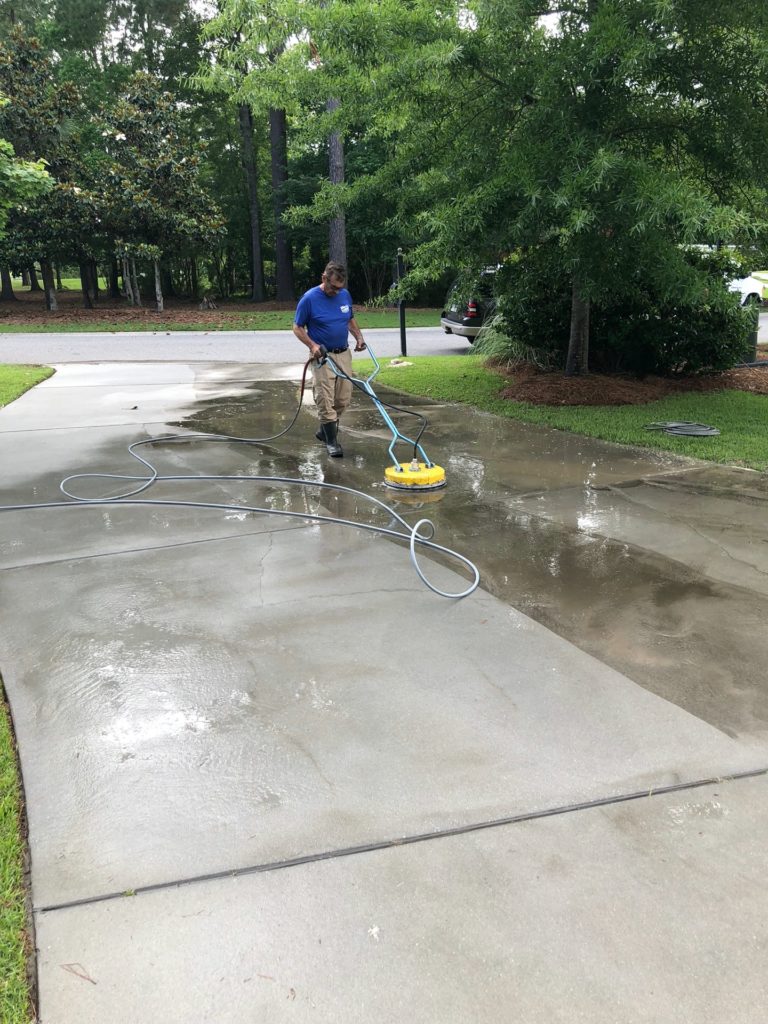 Do it yourself! If you have a pressure washer, you can save money by doing the job yourself
Doing it yourself can save you a bucket of coins! Time-consuming and labor-intensive as it may be, there's nothing like the satisfaction of cleaning your own home, patio, driveway, or siding with a pressure washer. So if you've got the right tools – and patience – why not do it yourself to save big? But hey, no judgment if this particular chore isn't your cup of tea. – With professional pressure washing services available for hire, you don't have to get your hands dirty in order to keep up appearances.
Be strategic about when you have your house pressure washed – during the off-season, you may be able to get a discount
Pressure washing isn't only reserved for the springtime: with a bit of saving savvy, you can get the job done in the off-season, and enjoy a discount too! Who says cleaning up can't be economical? Fall and winter are ideal times to hire a pressure washing service since they don't have as much work. Plus, it's hard to ignore the massive savings potential that comes with slashing prices if you arrange in advance. So while springtime is usually associated with beauty and renewal, there's no reason why you can't make year-round improvements on your property. After all, nothing says put together like a seasonally sound house – inside and out!
Ask for discounts or coupons – many companies offer discounts for first-time customers or for referrals
Want to save a buck or two on your next pressure washing service? Ask for discounts! Many companies offer discounts for new customers and referrals, so make sure to do your research and take advantage of the extra savings. It never hurts to ask – you might be surprised at what you can find with just a simple inquiry. Save your hard-earned cash and keep some green in your wallet by asking around for deals before making a commitment.
Check out Groupon – sometimes, you can find great deals on pressure washing services through this website
If you're looking for a great way to lower pressure washing prices & rates, why not check out Groupon? You might be surprised at the amazing deals you can find! From time to time, some of the best pressure washers in town advertise their services on the website at incredibly discounted rates. It's worth a look – those perfect golden opportunities don't come around too often, so if you spot one, you'd better act quickly before someone else grabs it!
Pressure washing your house can be a great way to increase its curb appeal and value. But it can also be a pricey endeavor – especially if you don't take the time to shop around or look for discounts. By following the tips in this blog post, you can save money on pressure washing services without sacrificing quality. So what are you waiting for? Start shopping around and looking for ways to save today!
Ambassador Window Cleaning & Maintenance
https://www.google.com/maps?cid=5684033418591054784
(843) 766-6890
https://awc.cc/