Before Hiring a Pressure Washing Company, Consider Pressure Washing Prices
Pressure washing your home or business is a great way to enhance the appearance of both and can result in significant savings on future maintenance efforts. Pressure washing prices vary depending on the size of property being cleaned, as well as how dirty it is. This blog post will walk you through what you need to know before hiring a pressure washing company so that you are able to get an accurate estimate and choose wisely when making your decision.
What is pressure washing and why do I need it done?
Power washing is a process by which a high-pressure jet of water is sprayed on materials and surfaces, removing dirt and debris. Power washing can be used to clean off many things – from driveways and outdoor furniture to mildewed bathrooms or dirty vehicles. Pressure washing is often the best way to remove mold, grease, grime, dust mites and pollen.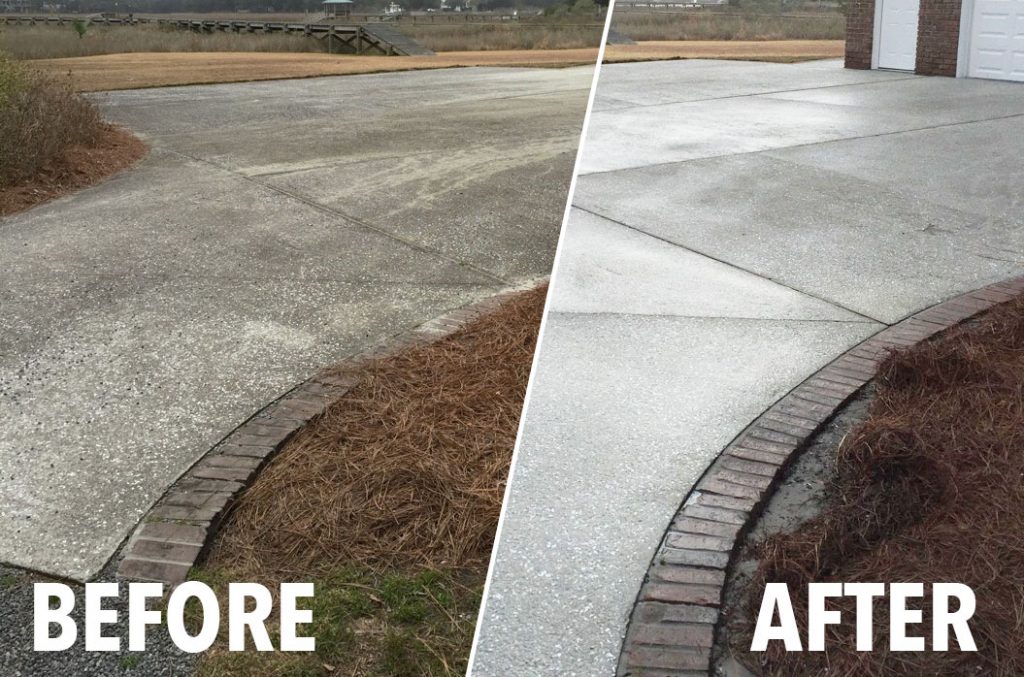 What should you look for in a pressure washer?
You need four main factors when finding the right power washer: PSI (pounds per square inch), GPM (gallons per minute), motor horsepower/flow rate, and tip size(s). The higher these numbers will determine how powerful your pressure washer will be in getting rid of built-up gunk. So, make sure you're working with a professional company that can provide you with the right information and equipment.
How much does a company charge for pressure washing services?
Pressure washing companies typically charge by the hour or offer flat rates for specific services. Depending on the surface getting cleaned and the equipment being used, a power washing companies' prices could vary. Different surfaces require different equipment. Power washing companies that specialize in certain surfaces will be able to provide better prices because they're using the right equipment for your specific needs.
For example, a company specializing in concrete services would most likely charge less than one who specializes in interlock driveways since they'd use different types of machines and have more experience with each surface type respectively. With this being said, there are some universal factors that affect how much it costs for polishing or power washing.
If you want to get an estimate on the cost before hiring a pressure washing company, we recommend getting quotes from several local companies
Once a company has given you an estimate, make sure that they don't change it after starting work without giving notice. Companies may also ask for payment in advance before beginning work but only if this is specified from the start of negotiations. When asking about prices, find out whether there are any extra charges such as travel time (if you're not at the address they'll be visiting) or minimum hours (if you need them to work for a specific amount of time).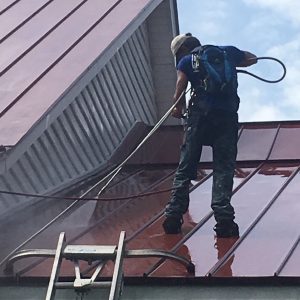 What should I ask the company before hiring them to clean my property?
What is your time frame for having the job done?
How many years of experience do you have? Have they been in business that long or are they new to power washing?
Do you offer any guarantees on getting rid of moss, mold and mildew stains off my siding, roofing and sidewalk/driveway surfaces? If so, what type of guarantee(s) can I expect from a company with your level of expertise?
These questions will help determine if hiring a particular company is right for me. They also indicate whether the power washer company has enough knowledge about working with different types of materials around my property.
Here is a map of Charleston, SC where we service!