Benefits of Soft Wash Roof Cleanings
Soft washing is a cleaning technique that removes dirt, mold, and other debris from your roof. It also helps to remove any moss or algae that might be growing on the surface of your roof. The process can help to get rid of pollutants like pet hair, dust, pollen, and smoke residue that collect on the surface of roofs. In this article, we'll talk about the benefits of regular soft wash roof cleanings and how they can improve your house's value over time.
In order to avoid having these substances accumulate on your roof, it is important to have a professional perform a soft wash service every year. This will help keep your home looking clean and inviting for all those who visit you whether it be friends or family members. They are an affordable solution when compared with the cost of replacing shingle materials because they do not tear off any shingle material or cause damage to the roof.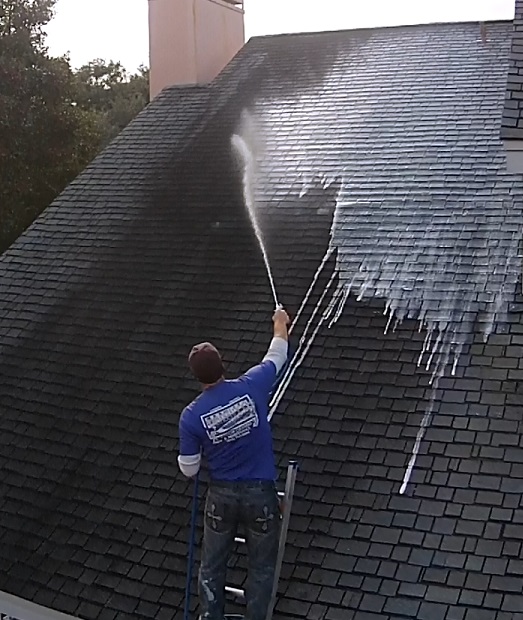 Soft washing is a simple process that involves spraying the surface of your roof with water combined with cleaning agents. The cleaning agents are safe for both people and pets because they are environmentally friendly. They help to remove any stains or unwanted residue that has accumulated on your roof over time, which can lead to algae growth or discoloration of the shingle material.
The process is simple and easy to maintain with a minimal amount of disruption or interference with your day-to-day activities. It is effective at performing these washes every year, without drastically impacting your budget. The hassle-free service can fit into any schedule so long as you have access to a ladder and access to water and electricity.
Benefits of Hiring a Professional
The benefits of hiring a professional for your roof are numerous. When thinking about the cost of replacing shingle materials, it can be expensive to fix any damage done to your roof by dirty or wet substances. Soft washes are an affordable solution that will help make sure that hard shingle material is not torn off or damaged during the cleaning process. This will save you money in the long run and ensure that your roofs are able to keep doing what they do best–protecting your home from water damage.
When deciding on which roof cleaning service company to hire, it is important to consider how much you use your current roof each year. If you have not used it very much then a soft wash service might be enough. Whether you choose a soft wash service or a pressure washing service, it will keep your home looking clean and remove any unwanted materials from your roof before they have a chance to cause damage. By adding value to your home you can increase the chances of selling it faster than if you left the stains and residue on for potential buyers or renters to see.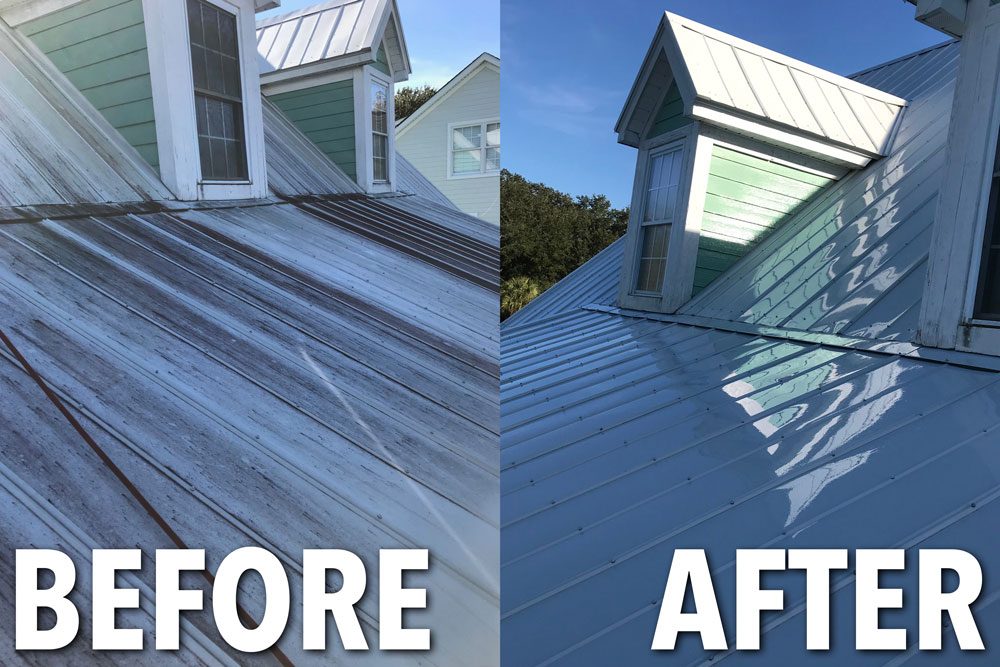 When choosing a professional for your roof cleaning needs, be sure to do some research first so that you know which companies are operating in your area. Make sure to consider the cost of any service you are considering. This will help ensure that you get the most out of your budget while receiving professional treatment at the same time.
We have provided this blog article as an introduction to how we conduct our business – what sets us apart from competitors is our focus on customer service and attention to detail when it comes to providing high-quality workmanship at affordable prices. Let us know if there are any questions about our roof cleaning services. Our experts are here to answer any questions you may have about roofing or our soft washing processes.
For tips on soft wash roof cleaning check out this video!
Ambassador Window Cleaning & Maintenance
https://www.google.com/maps?cid=5684033418591054784
(843) 766-6890