The Ultimate Guide to Finding the Best Window Cleaners
Are you in the market for window cleaning services? If so, then you have come to the right place! This guide will provide you with all the information you need to find the best window cleaners for your needs. We'll cover everything from what to look for in a company, to how to get the best price possible. By the time you're finished reading this guide, you'll know exactly what to do in order to find the perfect window cleaning company for your home or business!
Define your needs – what type of windows do you have, how many are there, and how often do you need them cleaned?
It's important to define your needs before you search for the best window cleaners. Consider the types of windows you have, how many there are, and how often you need them cleaned. Depending on the number and size of your windows, as well as their height and difficulty to access, you may require different services than others. That's why it's essential to define what type of window cleaning professionals you need before researching local companies. Doing so can save time and help ensure that the job is taken care of correctly.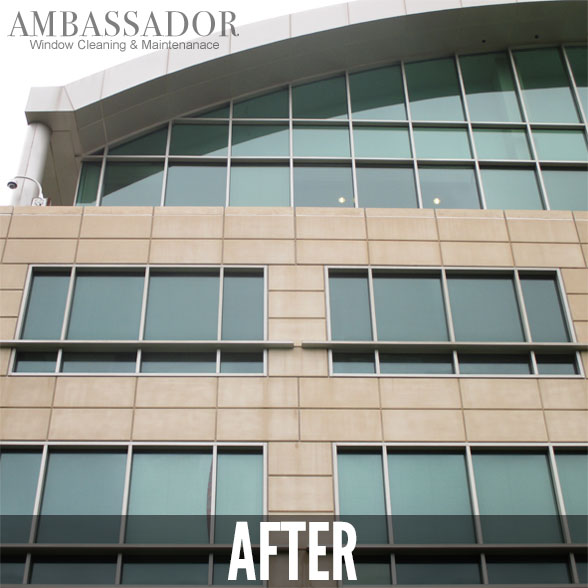 Do your research – read online reviews, ask for recommendations from friends or family, and compare prices
When looking for the best window cleaners, it pays to do your homework. Take time to read reviews online, ask for recommendations from friends and family who may have had their windows cleaned recently, and compare prices to make sure you get the best deal. Researching these details ahead of time will ensure you find a window cleaner that meets your needs and your budget.
Make a shortlist of companies that meet your criteria and contact them for quotes
Making a shortlist of window cleaning companies that meet your requirements is the first step in finding the right service provider. Take some time to research the different businesses and compare their offerings, such as hours of operation and customer reviews. When you've identified the companies that best suit your needs, reach out to them for quotes – this way you can get a better understanding of what services they offer and how much they cost. Make sure to discuss important factors such as safety conditions, invoice payment details, and other contractual processes. With this information at hand, you can confidently select the company that will get the job done best!
Ask questions – find out about their experience, guarantee, payment methods, etc.
When looking for the best window cleaner for you, it is important to ask questions and do your research. Reach out to different providers and ask them about their experiences, guarantee services, and payment methods. From here, you can decide which window cleaning company is most likely to meet your needs and provide the best results. Taking the time to ask the right questions can help ensure that you get the highest quality of service. Doing your homework up front will save you valuable time and resources in the long run.
Choose the company that you feel most comfortable with and schedule an appointment!
When it comes to finding the right window cleaner for you and your home or office, it is important to ensure that you are comfortable with their services. Make sure to ask questions, read reviews, and research each potential company to determine the best option for you. Once you have decided on the best window cleaner for your needs, schedule an appointment and be assured of a top-notch cleaning job! Expert window cleaners will help restore sparkle and clarity back into your windows so you can enjoy natural light without having to endure dirt and grime.
By following these steps and keeping your needs in mind, you can be sure to connect with a reputable company that will meet all of your window cleaning services requirements. It's important to be patient, do your research, and make sure you feel comfortable with the company you choose – after all, they will be handling one of your most valuable assets – your windows! Don't hesitate to ask questions if something isn't clear and don't forget to share any feedback or reviews once the job is complete. With proper preparation and care, you can find the perfect window cleaners for you in no time!
Ambassador Window Cleaning & Maintenance
https://www.google.com/maps?cid=5684033418591054784
2245 Ashley Crossing Dr #101, Charleston, SC 29414, United States
(843) 766-6890
https://awc.cc/