6 Tips for Power Washing Siding
Power washing siding is a great way to clean your home or office without using harsh chemicals, detergents, or soaps. It is also very effective at removing hard-to-remove dirt and grime that can accumulate on the exterior over time. This article will provide tips for power washing siding. This article will discuss the best tips for getting the most out of your power wash job. Along with giving you recommendations, this article will also offer some warnings to help you avoid common mistakes.
The first tip is to make sure that you deep clean your home's exterior before washing it with a power washer. This will ensure that it is properly cleaned and free of any dirt or grime that could get caught in the power washer.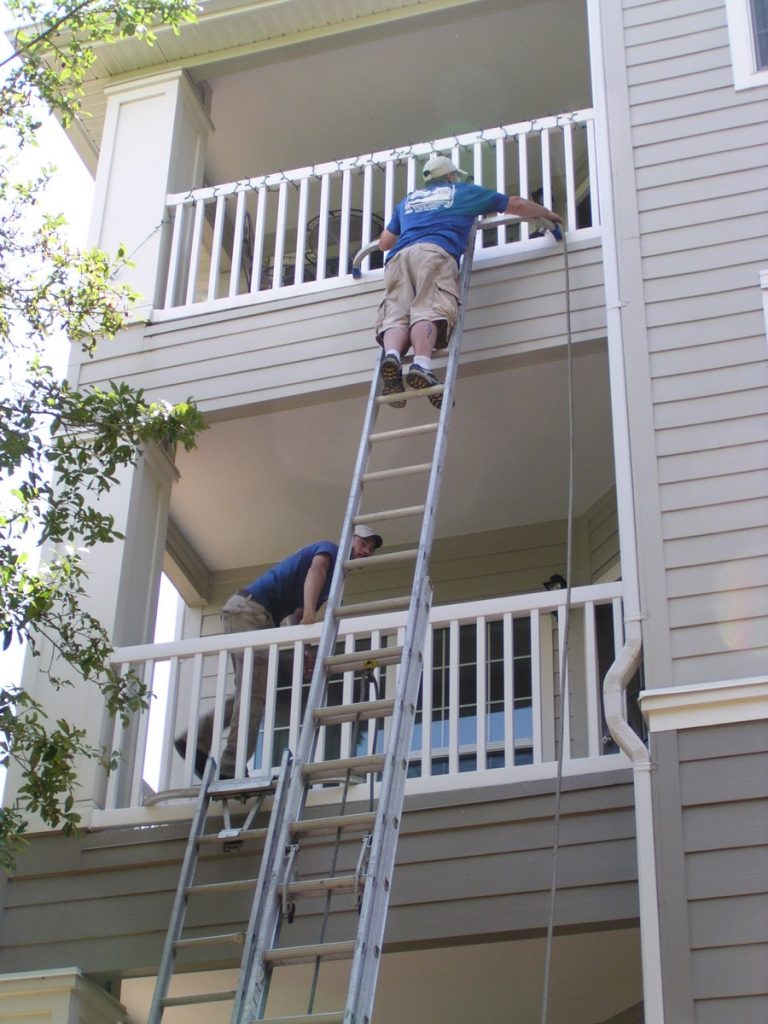 Given that you need to do a good amount of work to properly pre-clean your house, the second tip is to plan. It's important to give yourself enough time to take care of any possible problems or obstacles beforehand so they don't become an issue when you are doing the power wash. For example, you should make sure that trees and bushes aren't blocking your access to the siding of your home before you power wash it as well as ensuring that the weather is appropriate for this task (i.e., it's not raining, snowing or extremely windy).
The third tip is to read up on how to properly use a power washer. This could be done by checking out this article, for example. Doing so will help you know how much pressure to put on your house's exterior when washing it and what types of nozzles to use (if any).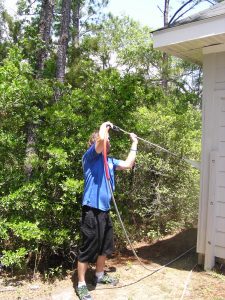 The fourth tip is to make sure that you have the right sort of cleaning accessories. For example, you should make sure that you have different nozzles to help adjust the sprays of water from your power washer as well as rubber gloves and safety goggles. This is because using a power washer will cause pressure from the spray to come out at high speeds and the force could damage your skin or eyes if you're not careful.
The fifth tip is to understand how water works, including what types of surfaces it will clean best and how it reacts with different materials. For example, you should use a softer jet when cleaning vinyl siding as opposed to cedar or brick since the latter can handle more pressure. Using too much pressure when power washing could cause damage such as flaking and discoloration.
The last tip is to buy the right power washer for your needs. There are two types: gas-powered and electric. Gas-powered power washers require more effort when cleaning, but they do a better job when they get there. Electric power washers, on the other hand, will let you clean without a lot of physical effort, although they won't do as good a job.
These are the six best tips for getting the most out of your power wash job when cleaning exterior house surfaces such as siding. If you follow these tips, you'll come out with a much cleaner house in less time and with much less work on your part.
Ambassador Window Cleaning & Maintenance
https://www.google.com/maps?cid=5684033418591054784
(843) 766-6890