Top Window Cleaning Tips for Homeowners
Are you looking for ways to keep your windows clean and streak free? If so, then you've come to the right place. In this blog post, we're going to share with you our top window cleaning tips for homeowners. These tips will help you get the most out of your window cleaning efforts and leave your windows looking amazing. So without further ado, let's get started.
Start with a clean bucket of warm water and add mild soap or window cleaner to it.
When it comes to window cleaning, having the right toolkit is key. Starting with a clean bucket of warm water and adding a mild soap or window cleaner is essential for removing any dirt and grime. This solution should be used regularly and prior to applying any polishes or waxes in order to guarantee spot-free windows after the job is complete. Regular maintenance reduces the amount of elbow grease required and ensures your windows will stay sparkling while staying safe from damage due to too much scrubbing.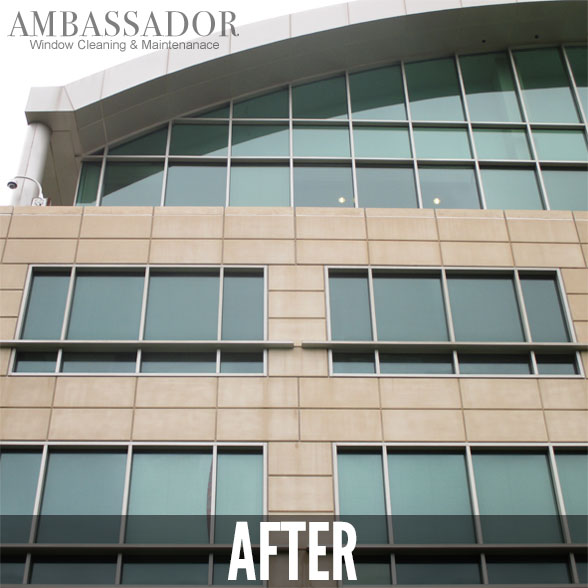 Use a soft sponge or cloth to wash the windows in a circular motion, starting from the top and working your way down.
Typically, window washing is an easy task that many homeowners are able to do on their own. However, if not done properly, the windows can become inadvertently damaged and covered in streaks. To avoid this outcome and ensure a squeaky clean shine to your windows, it's important to use the right techniques. An ideal method of washing windows is to use a soft sponge or cloth and move it over the surface in a gentle circular motion, beginning from the top and working your way down. This will remove all dust and dirt gently without scratching or damaging the glass. With these simple tips, you can easily keep your windows looking beautiful without any hassle at all!
Rinse the windows with clean water from a hose or bucket.
It is important for homeowners to keep their windows clean in order to appreciate the natural views of the outdoors. One way to do this is to rinse the windows with clean water from a hose or bucket. This task should be done periodically, as dirt can accumulate and make it difficult for window cleaners or even microfiber cloths to do their job correctly. Taking the extra step of rinsing your windows will prevent damage and help them look like new! Plus, there's no need for harsh chemical cleaners if you are just giving your windows a simple rinse. So don't forget to give your windows regular cleanings with clean water from a hose or bucket!
Dry the windows with a squeegee, starting at the top and moving down in smooth strokes.
Proper window cleaning can make a big difference in the aesthetic of any home. One helpful tip homeowners should consider is to use a squeegee when drying windows. Starting at the top with smooth strokes, simply run the rubber blade over the window. Doing this will help ensure all excess water is wiped off evenly and quickly, greatly reducing streaks and smudges from appearing.
Wipe away any excess water with a clean cloth or paper towel.
Home window cleaning can be a daunting task and it's easy to make mistakes that leave your windows worse off than they were before. One of the most important steps when cleaning windows is to make sure all excess water is wiped away.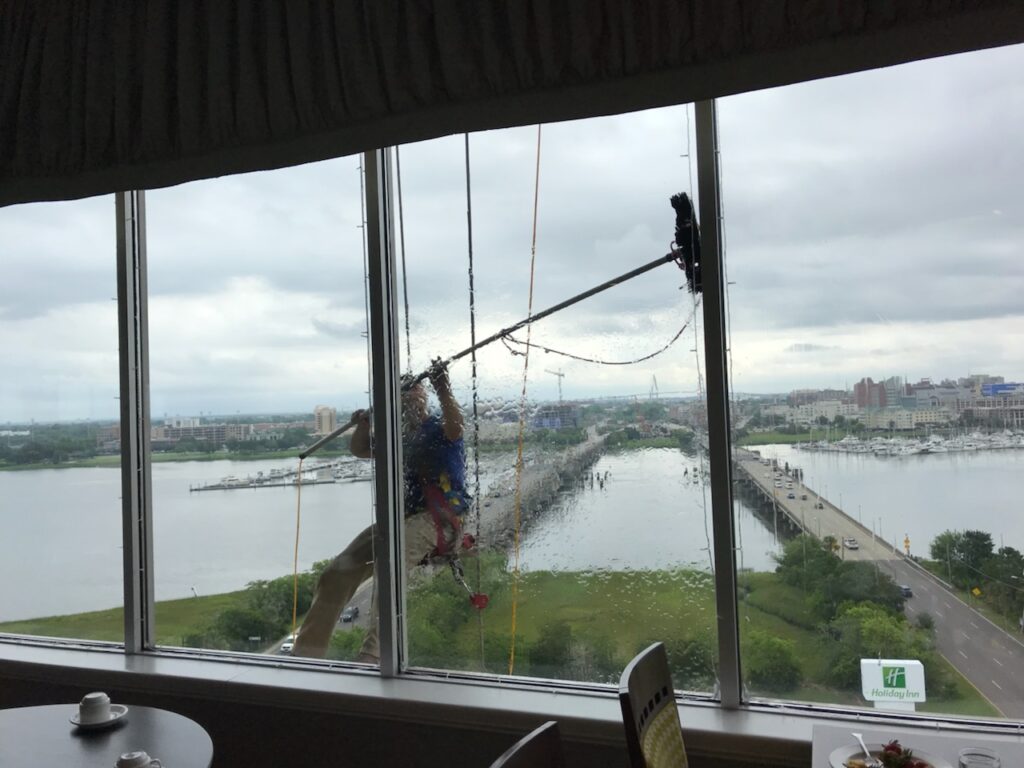 Using a dry cloth, paper towel, or squeegee can do the trick of eliminating traces of moisture left on the surface after scrubbing. Inadequately dried windows can lead to fogging, streaking, and even mold growth. Therefore drying your clean windows properly with a clean absorbent material should always be part of the routine for effective window cleaning.
Repeat on the other side of the window if necessary.
After using a window cleaning solution to wash one side of the window, be sure to take the time to thoroughly cleanse the reverse as well. Windows can accumulate dirt and grime on both sides over time, so taking the extra step of repeating the same process you went through on one side on the other can make all the difference. It takes some extra effort but doing so ensures your windows end up pristine and streak-free for longer periods of time.
Window cleaning is a breeze with these top tips! By following our simple instructions, you'll be on your way to streak-free windows in no time. Do you have any other window cleaning tips that you swear by? Let us know in the comments below!
Ambassador Window Cleaning & Maintenance
https://www.google.com/maps?cid=5684033418591054784
2245 Ashley Crossing Dr #101, Charleston, SC 29414, United States
(843) 766-6890
https://awc.cc/