What Makes Hiring Commercial Window Cleaners A Sensible Investment?
There are many different ways available to control costs and save money for business owners. As a business or commercial property owner, you must explore all these ways to optimize productivity and increase your profit. What to do when it comes to cleaning windows? Many people think that hiring commercial window cleaners may incur unwanted expenses. Are you one of them? You must change this perception and rely on experienced professionals to get the job done. What makes hiring professional commercial window cleaners a profitable investment?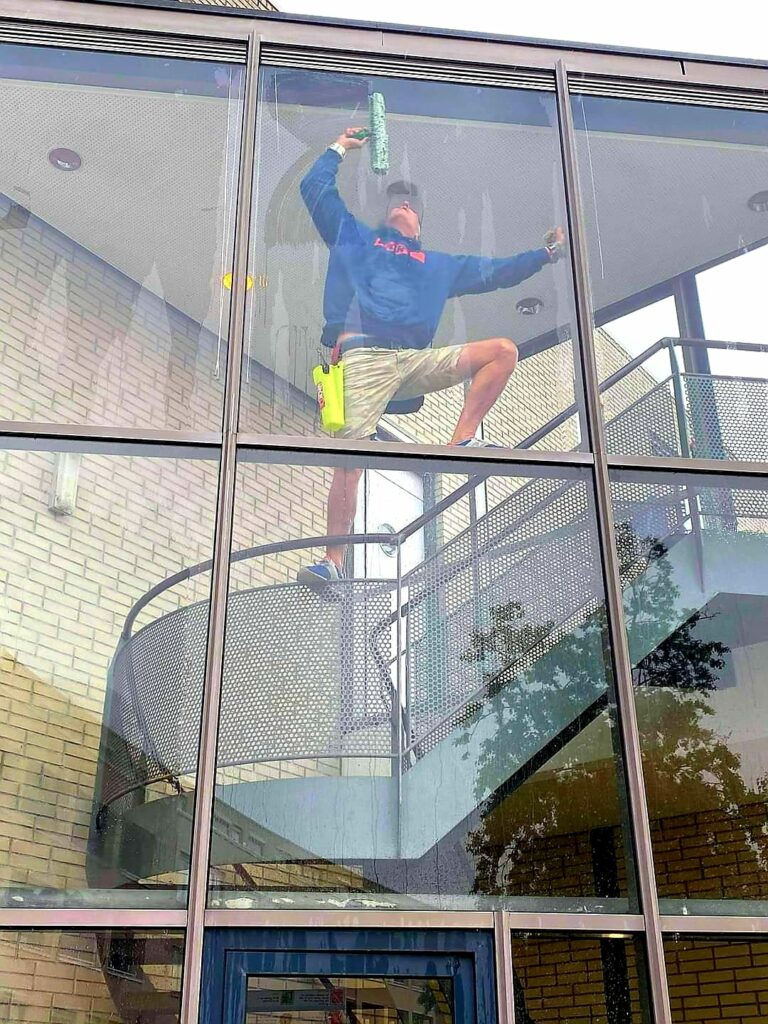 Best protection and preservation of windows
Windows of commercial properties are highly vulnerable to grime, dirt, and other contaminants. As these impurities and pollutants accumulate, they interfere with the functional benefits of windows. Moreover, the contaminants build-up and oxidation around window frames create a negative impact and cause damage to window seals. Over time, these issues result in air leaks and increase your energy bills.
DIY (Do-It-Yourself) methods cannot remove stubborn pollutants. You need to hire professional cleaners to get the job done efficiently. Experienced window cleaners use the most advanced equipment and technology to eliminate all kinds of environmental contaminants to restore the original functionality of your windows.
Good health and high productivity
A clean office or commercial space creates a healthy environment for employees and customers. Poor ventilation makes a negative impact on employees' health and productivity. Professional commercial window cleaners remove accumulated dust, dirt, and other pollutants to ensure proper ventilation. Sooth air circulation improves indoor air quality and promotes good health.
Many business owners use their employees to clean windows. This method takes the focus of the employees away from the primary duties of their jobs. It makes an adverse impact on the overall productivity of the employees. You must not let it happen in your office or commercial space. The best option available is to hire professional commercial window cleaners. Experienced window cleaners get the job done efficiently and help your staff focus more on their primary tasks. This situation leads to better job satisfaction and productivity.
A visually pleasing ambiance and positive image
Dirty office or commercial space windows leave a negative impression on employees and customers. Appearance is a vital factor for a business. The first thing that customers will notice is the cleanliness and look of your business. You must maintain your windows clean to make a great first impression. Professional window cleaners will make your windows streak-free and spotless to make your space visually pleasing.
Professional commercial window cleaners get the job done responsibly to transform the look of your office space or commercial area. The look of your office space gives customers an idea about how your business operates. Clean and well-maintained windows create an image of sophistication, orderliness, and class. With good-looking windows, you can make a positive and long-lasting impression on your customers.
Long-term cost savings
If you maintain your windows free of pollutants and contaminants, you don't need to worry about employee health issues and productivity. The functional benefits of widows stay at optimal levels. Further, proper maintenance by skilled professionals prevents unwanted damage and costly repairs or replacements. Overall, you can increase the lifespan of your windows and enjoy long-term cost savings.
These reasons clearly explain why you need to hire professional window cleaners. Assess your needs and do your research before choosing a window cleaning company. You can come across many different types of services available today. The vital thing is to discover a trusted professional cleaning service with an excellent track record.