Essential Tools and Supplies Needed For Effective and Best Window Cleaning
There are many different ways to clean your windows, but if you want the best possible results, you need to use the right tools and supplies. With the help of professionals, we've compiled a list of everything you need for effective and best window cleaning. Read on to learn more!
A good quality squeegee – this is the most important tool for window cleaning and can be found at most hardware stores
Window cleaning requires a tool that can handle tough messes and provide streak-free results. That's why finding a good quality squeegee is key to successful window cleaning. Not only are they particularly effective at removing dirt, grime, and water spots from glass surfaces, but they also help prevent streaks during the drying process. Fortunately, most hardware stores stock the necessary tools for this task, so you can easily find one that fits your needs. Investing in a good quality squeegee will be worth it when you see your gleaming windows afterward!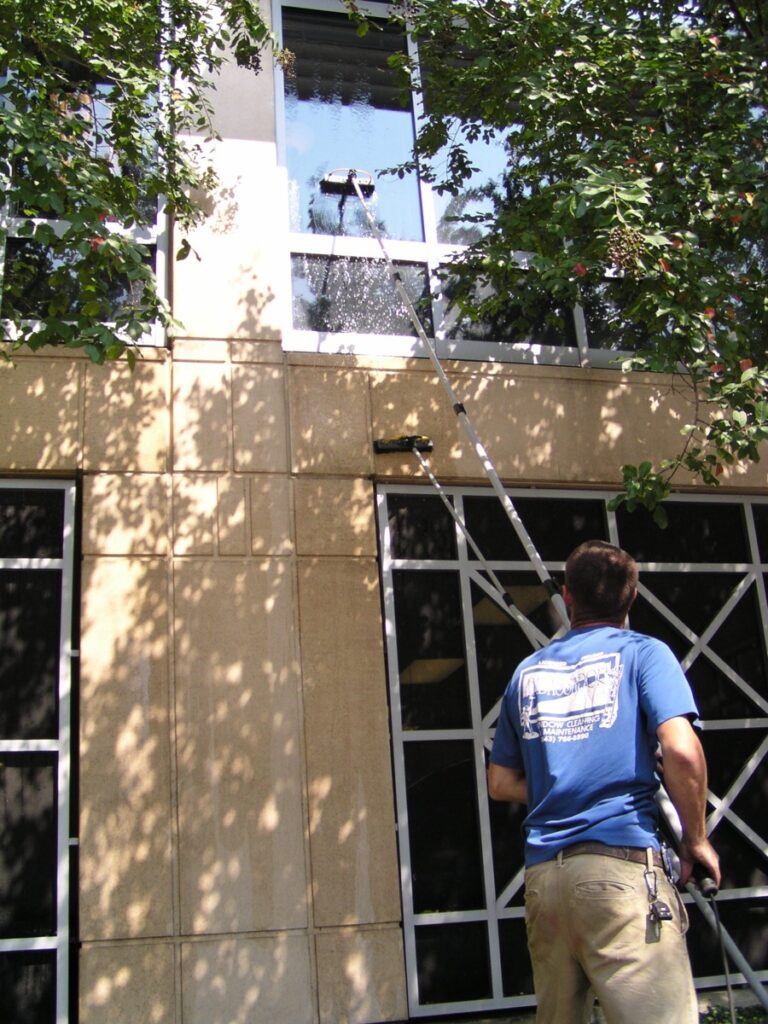 A bucket – to hold your cleaning solution and avoid making a mess
Having a bucket while cleaning windows is essential to avoid making a mess. Not only can it hold your cleaning solution, but it also keeps things organized and makes the whole window cleaning job easier overall. A sturdy plastic bucket with an ergonomic handle is ideal for transporting solutions and wiping up any accidental splashes along the way. Some buckets even come with a built-in attachment to hold rags and other materials, making them an even better choice for window cleaning professionals.
A ladder – if you can't reach the windows from the ground
If you're in need of window cleaning but can't reach the windows from the ground, a ladder is an essential tool for getting the job done. However, safety should be your highest priority when working with a ladder – always make sure to check that it's undamaged and stable before attempting any window cleaning from elevated heights. If done correctly, having access to higher areas can open up new possibilities and finishing touches which will make all the difference in your window cleaning projects.
Cleaning solution – there are many commercially available solutions or you can make your own with vinegar and water
Selecting the best window cleaning solution requires careful consideration of various factors, and there is no one-size-fits-all answer. Commercially available solutions are usually formulated for a specific purpose, such as removing hard stuck spots or leaving a streak-free shine. On the other hand, if you'd like to go the DIY route, vinegar and water can make an effective window cleaning solution due to its mild acidity and ability to cut through dirt and grime. Furthermore, it's non-toxic and generally inexpensive. Ultimately, it will come down to personal preference when deciding what solution works best for your windows.
Sponge or cloth – to apply the cleaning solution to the window
When it comes to window cleaning, the debate of sponge or cloth often arises. Each have their own benefits which can make them the ideal candidates depending on the job at hand. Sponges are great for getting into tight corners, and can easily be used when applying window cleaning solutions to hard-to-reach places. However, soft cloths are also an excellent choice for larger areas as they easily distribute the solution evenly over a large surface. The decision between sponge or cloth is ultimately up to the job being done and the user's preference – so take your time in deciding which option works best for you!
Towel – to dry the window after squeegeeing
Using the right towel is essential for leaving the highest-quality finish after window cleaning. A microfibre cloth is perhaps the most effective type of towel, offering both absorbency and strength to help dry windows of any size quickly and efficiently while avoiding any streaks or smears. For extra convenience, these pieces of cloth can be machine washed regularly to ensure they look their best and remain hygienic. Towels can also come in a handy travel pouch so they are always safe, secure, and ready when needed.
By following these steps you should be able to get excellent results quickly and easily. Good luck tackling your next window cleaning task – we are sure you will do great!
Ambassador Window Cleaning & Maintenance
https://www.google.com/maps?cid=5684033418591054784
2245 Ashley Crossing Dr #101, Charleston, SC 29414, United States
(843) 766-6890
https://awc.cc/